About us
The different colours and textures coming from the vegetables, fruits, cheese and pastry are the elements that make a pizza worth every bite. But in Eat Pizza, it's more than that. For us, the best pizza recipes have to be elevated as well as innovated by combining great service and hospitality from the best pizza crews and makers in Australia. Eat Pizza is located at 55 Flemington rd, North Melbourne VIC. It is an Italian and Pizza Restaurant, which has the mission to make the hearts of our customers warm by serving and preparing only the best dishes in town. We also have Order Online so you do not have to go get yourself in the car, drive for quite a few miles and be pissed off with the heavy traffic.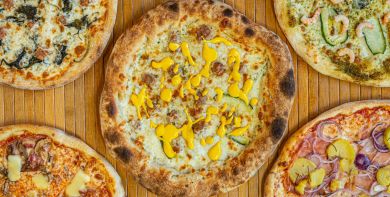 Reviews
Katherine
"Pizza had lots of fresh toppings with a traditional base and was really delicious. The customer service of the delivery driver was excellent and food arrived early."
21/12/2019
Eug
"All 10 pizzas were done to perfection. The office was happy!"
20/12/2019